Fabulous Budget Christmas Gift Ideas for Hikers, Campers, and Travelers
Are you on a quest to find the perfect Christmas gift for your hiking/camping/traveling loved ones that doesn't drain your bank account? You are in the right place! Below you will find budget Christmas gift ideas for all the outdoorsy types!
It might feel a bit intimidating at first to pick something from the thousands of possible items, especially if you are not a hiker yourself. But don't worry! Hikers and travelers love practical things to add to their (probably already big) gear collection.
Believe me, there is no such a thing as too much gear! Most of the items below can work also as the perfect Christmas stocking stuffers or the daily Hanukkah "gelt" gifts! Rejoice!
Many of the links below contain affiliate links, meaning that if you buy the products I receive a small commission with no additional cost for you. Thank you for your support so I can keep running this free website!
All the items below are hand-picked and below $30/£25. If you are looking for something more substantial you can check this awesome list of hiking & camping gift ideas.
At the end, I also added some less practical and more fun gadgets travel-themed. We love to show our love for the Great Outdoors also at home! I hope you find what you are looking for!
Oh, and don't feel bad for getting yourself a gift from the list - who knows us better than ourselves, right? Enjoy!
Budget Christmas Gift Ideas Under $30: Clothing for Hiking & Camping
You might think that giving pieces of clothing is not really "gifty" but be assured - every hiker appreciates them! We love shiny new buffs, socks, and tees! :)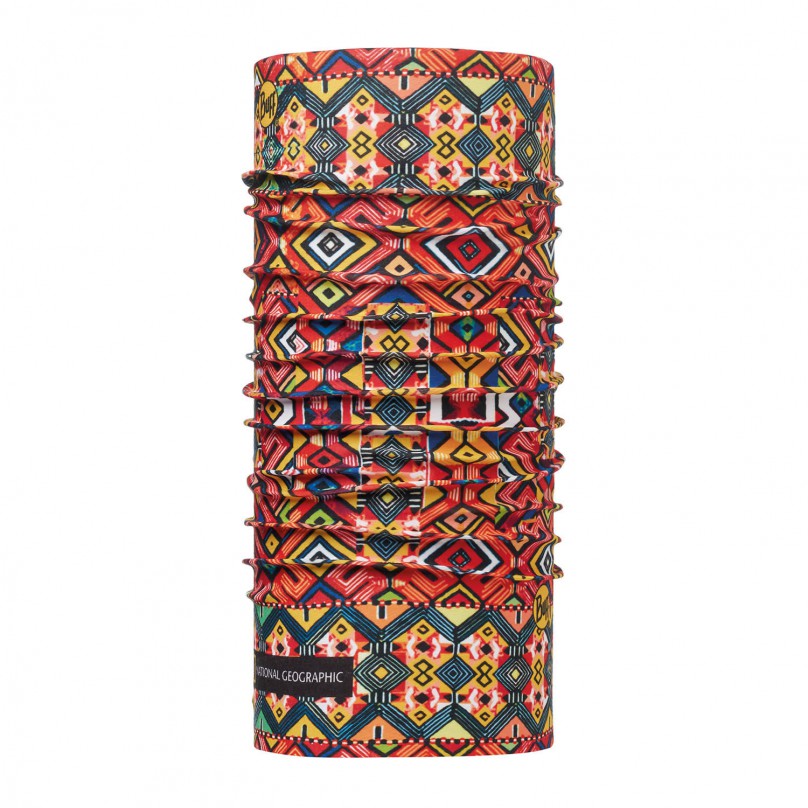 BUFF - 12in1 original headware
Oh, the amazing Buff! In every possible color and design, will make every hiker happier. I own four buffs (2x original and 2x merino) and wouldn't mind getting another one. It's small, light and fits in every backpack. I can't imagine anyone not being happy with a buff, it's the perfect budget gift idea!
Who is it good for? Every hiker, camper, and traveler. Female or male.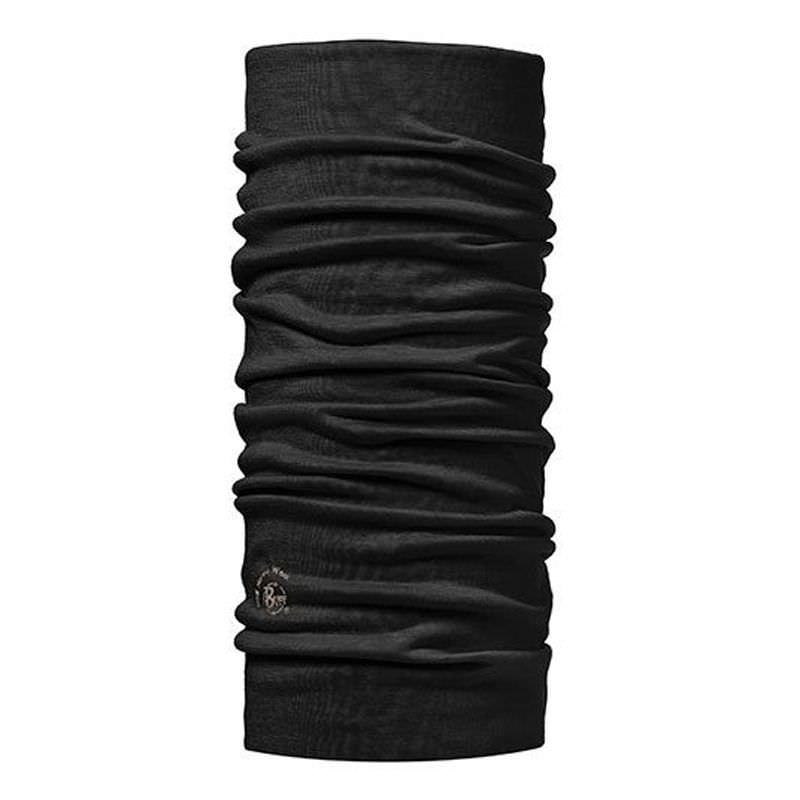 The wooly sister of the original Buff :) Same genius, different fabric.
Who is it good for? Everyone, everywhere. I love it not only for hiking but daily trips to work during cooler weather. It's great as a neck warmer but even better as a headband or beanie.
Buffs (or neck gaiters/warmers) come in every possible color, made of microfiber, merino wool or fleece. Some have extra UV protection or insect repellent coating.
Where can I buy them?
I'm glad you asked! Click below!
If you can't see any images or links, try refreshing the page or turning your adblocker off. Thank you!
I know, I know... socks don't exactly scream "sexy" as a gift. But believe me - every hiker will appreciate this gift! Those liners are life savers! Or rather - feet savers. Necessary first layer to avoid blisters. They are thin and breathable, wicking away any moisture.
Who is it good for? Hikers who love long-distance treks and/or like hiking in heavier boots. People with blister-prone feet.
Now that we established that buying socks for a gift is no shame, we can bring another pair. This time - the second layer which is made of a mixture of different kind of woolen fibers. I absolutely love them and can wholeheartedly recommend them.
Who is it good for? Long-distance hikers, hikers who trek with bigger backpacks, cold weather hikers, people with delicate feet who require more amortization.
Where can I buy them?
I'm glad you asked! Click below!
Shinymod sun protection sleeves
Hikes often take hours in very sunny and hot climates. Simply using creams with filters might be not enough. Those sleeves (or gloves) not only protect from the UV but also from the heat itself.
Who is it good for? Hikers in travelers in hot and sunny climates. People with very light and/or sensitive skin. Hikers, travelers, cyclists, fishers, kayakers, etc.
Small, light and will fit everywhere providing warmth for cool mornings hikes or windy walks by the sea. It fits in any backpack or jacket's pocket.
Who is it good for? All hikers and campers will find it useful.
Trailheads Running Gloves
Perfect for running and for hiking. Thin and stretchy, they are the perfect protection on a windy hike.
Who is it good for? Hikers trekking on windy and chilly days, campers for the cool evenings.
Where can I buy them?
I'm glad you asked! Click below!
The North Face Breakaway Cap
A light-weight and quick drying cap that's perfect for any hike or outdoor adventure. It's a great protection for hot days but also on a rainy hike to keep your face dry.
Who is it for? All hikers, campers, and adventurers.
Outdoor Research Solar Roller Hat
Very light and fast drying, wicking any moisture away from your skin. It provides high sun protection (UV30) and keeps your head cool on a hot day.
Who is it for? Hikers and travelers, especially those who are sensitive to the sun and who spend a lot of time in hot climates.
Where can I buy them?
I'm glad you asked! Click below!
Budget Christmas Gift Ideas under $30: Hiking & Camping Gear
This section is rich with ideas! So many cool gadgets out there to make hiking and travel safer and more fun... but how many can you find with a budget under $30/£25? Let me help you a bit :)
Sea to Summit DryLite Towel
A towel, huh? But it's not your old boring towel! This is a modern, light, and extremely fast drying travel towel! :) No one is taking cotton ones anymore - they are big, heavy and take forever to dry. It's good to have one used as a towel and a smaller one to use around the camp - as a kitchen towel or to dry condensation from a tent.
Who is it good for? Any hiker, camper or traveler.
MSR Groundhog Tent Stake Kit
Most of the stakes that accompany tents are somewhat flimsy and heavy. They also tend to disappear. Every camper will appreciate a set or two of those awesome stakes. They are light and very tough.
Who is it good for? Campers who think about upgrading their kit. Even for those who already own this kit - they probably lost one or two stakes already anyway.
This is such a cool little gadget! Much more reliable than an ordinary firelighter. A good addition to any camping and hiking gear pack.
Who is it good for? All hikers and campers will find it awesome.
Where can I buy them?
I'm glad you asked! Click below!
Sea to Summit ultra-sil dry sacks
Believe me, there is no such thing as too many dry bags. I have them in every possible color and size. They are light, durable and waterproof. For clothes, food, camera, electronics, documents, first aid kit... you name it.
Who is it good for? All kind of travelers will find them useful, but hikers and campers in particular.
Adventure Medical Kit (No.9)
This is a must for every traveler. In particular hikers and campers have to have a First Aid kit on them. This one is light and made with hikers in mind. Take care of the safety of your loved one!
Who is it good for? All travelers, hikers, and campers in particular.
Sea to Summit Wilderness Wash
This is all-in-one liquid for travelers. It's a soap, shampoo and even dishes washing liquid! It's biodegradable and concentrated. When every ounce counts this is a great option. I've been using it during my hikes and love it! The bigger bottle is only 100ml (3.3 oz) so perfect for a carry-on!
Who is it good for? All travelers, but especially hikers and campers who care about minimizing their load.
Where can I buy them?
I'm glad you asked! Click below!
Sawyer Mini Water Filtration System
I absolutely love my mini-Sawyer! Some kind of filtration system is not only useful (so you don't have to carry as much water) but may be essential in areas with no access to drinkable water. This one is not only small and light but also inexpensive, being the perfect budget gift idea.
Who is it good for? Solo hikers and campers. For people who hike or camp in bigger groups, this water filter is probably too small.
GSI Outdoors Backpacker Mug
I love this mug! It's ultralight but cheap, isolated and practical. I like it so much that I even use it at work. And just recently got a new one - so I have one at work and one for hiking!
Who is it good for? All outdoorsy folks.
All long-distance travelers hit the moment when they run out of clean underwear ;-) This kit can be spread not only between trees but also in a hotel's bathroom. Small, light and really useful.
Who is it good for? Hikers, campers, and long-term travelers.
Where can I buy them?
I'm glad you asked! Click below!
Platypus Soft Water Bottle
This is such a great bottle for all travelers! It's light and can be rolled and packed away when empty. And can I just say that they are also really cute looking? Just saying.
Who is it good for? All travelers, hikers in particular. All people who care about hydration but not for carrying heavy and bulky bottles.
Sea to Summit iPood Trowel
Another thing from that "doesn't sound very sexy" pile ;-) but it's oh, so essential! We all need to go and doing it in the Great Outdoors is a bit tricky. This little trowel helps in digging appropriate catholes.
Who is it good for? All hikers and campers serious about the principles of Leave No Trace. Which I hope are ALL hikers and campers.
Where can I buy them?
I'm glad you asked! Click below!
All that technical gear and clothing we buy is pretty expensive. It's quite understandable that it requires special care. Any products from NIKWAX series would be good for your Outdoorsy friend - tech wash for Gore-tex jackets, Merino was for all those amazing merino tees or variety of products to clean hiking boots. Whichever you choose - your hiking and camping friends will put it to a good use! :)
Who is it good for? Hikers and campers, as well as all people with technical clothing made of Gore-tex and similar fabrics.
Wilderness Navigation: Finding Your Way Using Map, Compass, Altimeter & GPS
It would be good to know how to use that compass, right? Navigation skills not only for beginners.
Who is it good for? All hikers and campers should have at least basic navigational skills. Travelers who dream about doing the odd hiker here and there would also benefit from learning the basics.
Outside Magazine Subscription
This is such a great magazine, I love reading their articles, they are informative and inspiring.
Who is it good for? All nature lovers, hikers, campers and outdoorsy types.
Where can I buy them?
I'm glad you asked! Click below!
Walking the West Highland Way. Scottish Long Distance Route
Now that's a classic by Cicerone! I don't know what your loved one's plans are, but hiking the West Highland Way is always a good idea! You can also choose from tons of other great guides to fit your friend's plans and dreams.
Who is it good for? All hikers, campers, travelers, and dreamers!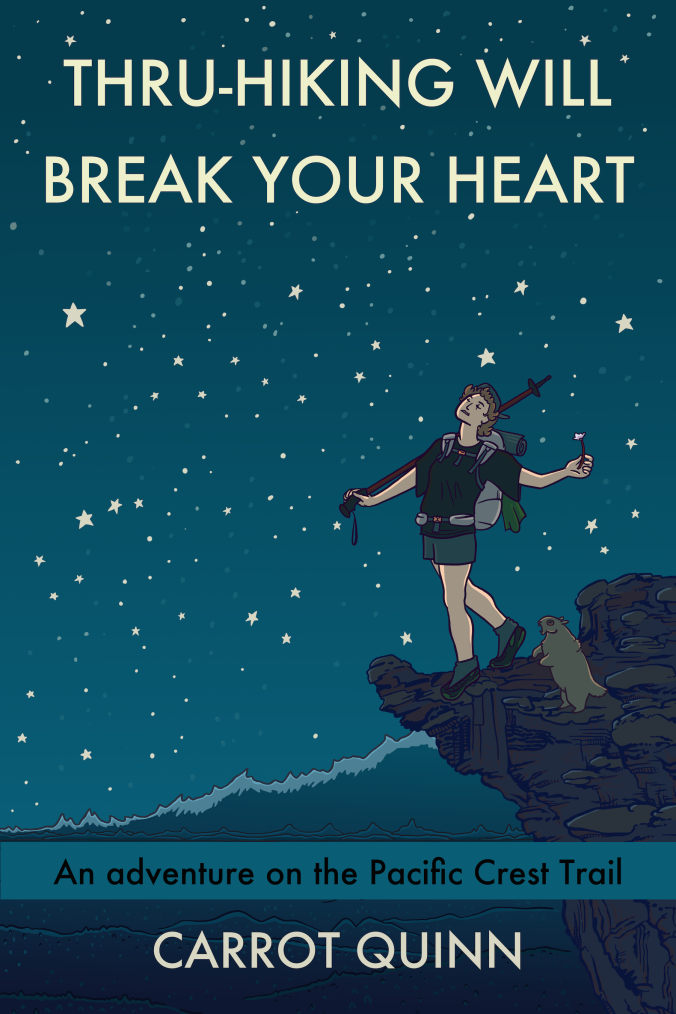 Thru-Hiking Will Break Your Heart: An Adventure on the Pacific Crest Trail
Wonderful and inspiring account of walking the Pacific Crest Trail. A must for all hikers!
Who is it good for? Everyone who knows the hardship of a long-term travel, all who want to be inspired.
Where can I buy them?
I'm glad you asked! Click below!
Budget Christmas Gift Ideas under $30:
Travel Gadgets
Great items to make travel safer, more pleasant or fun.
Deuter Belt 1 - a Hip Bag
A nice little thing for your cell phone, wallet and keys when out and about the town. Not too big so doesn't look bulky. Made of waterproof and sturdy fabric. I have one like that and wear it every day on my commute to hold my cell phone, so I can easily listen to music on my way to work.
Who is it good for? A lot of people, really :). Its hiking design should appeal to the Outdoorsy type of travelers.
That's a must for all international travelers. No one would want to get stuck in a foreign country with the wrong plug and dying cell phone! This one has all possible plugs in one box. Additionally, it has two USB charging ports. As the SKROSS one seems a much rare thing in the US, I found a similar device by a different company.
Who is it good for? All international travelers who own electronics (who are, like, 100% of them).
Those earplugs protect not only from harsh noise but also relieve air pressure discomfort during a flight.
Who is it good for? Travelers flying on planes and sleeping in places like hostels or busy campsites.
Where can I buy them?
I'm glad you asked! Click below!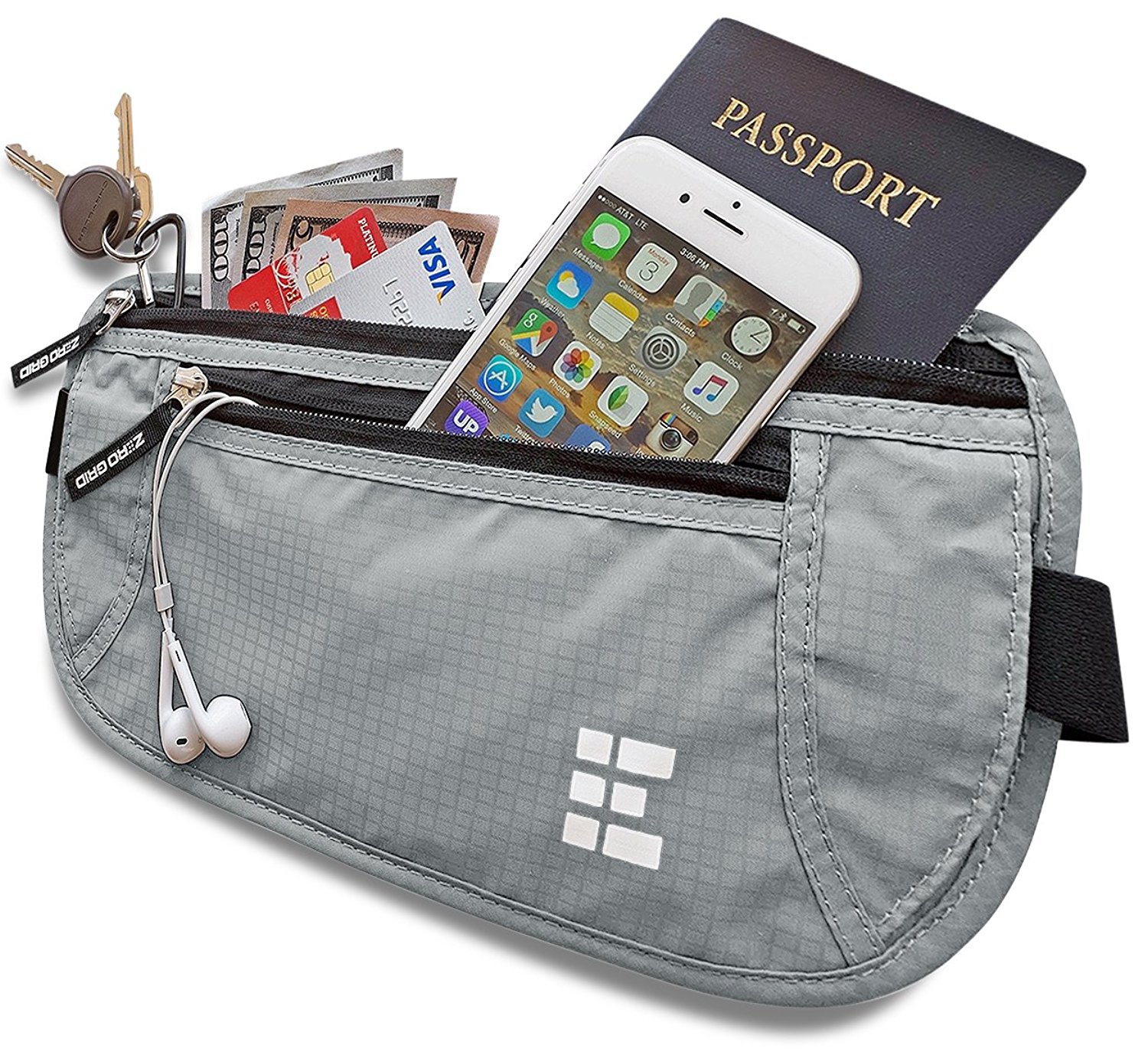 Zero Grid Money Belt w. RFID
For when we want to be a bit more subtle with where we hid our money. This flat money belt is perfect for travel and it has additional protections to make sure your credit cards are safe.
Who is it good for? All travelers including hikers at some points.
ANKER Power Bank 10000mah
One of the lightest and smallest portable chargers, perfect to juice up a dying cell phone, camera or Kindle e-reader. Even hikers who count every ounce don't leave their house without a power bank - maps and GPS on a working cell phone can be a real lifesaver!
Who is it good for? Everyone with some electronics. So, everyone, basically :)
Rite in the Rain Notebook
This little gem (available in other color and sizes, too) lets you write in any weather - it is water, sweat, mud and, probably, blood and tears, proof. Perfect for writing down the most important thoughts and ideas, note bus schedule or emails to new friends - no matter if is pouring or if you stand right next to a gorgeous waterfall :)
Who is it good for? All travelers. As I hiker, I always journal before I go to sleep.
Where can I buy them?
I'm glad you asked! Click below!
We love to show our love for mountains and wild nature. Why not give this lovely pendant to your hiking friend?
Who is it good for? Mountains lovers :)
Lonely Planet Ultimate Travel Coloring Book
It might not be the most practical of gifts... but come on - it is not just about serious business, right? To calm the nerves between travels, to recall visited places or dream and plan about new ones.
Who is it good for? Everyone. Seriously, we all love to color, we just are a bit shy to admit it.
Where can I buy them?
I'm glad you asked! Click below!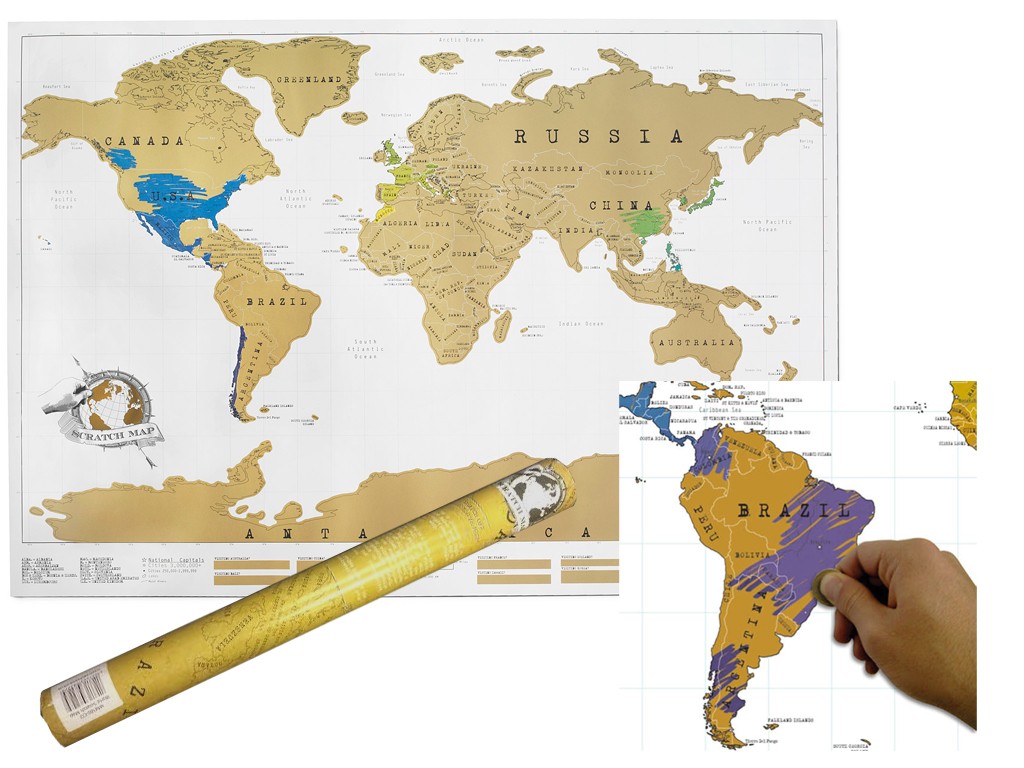 What a pleasure it must be to come back from another trip and mark the visited places on a map! With every trip and hike, a little bit of the World opens for us.
Who is it good for? All travelers who love keeping track of their travels.
Best Gift Ideas Under $30: inspirational wall art and gadgets
I allow myself for a bit of a private promotion. To find a unique (yet still budget-friendly!) gift, you might want to jump to my Photo Gallery, where you will find wall art, apparel or stationary adorned with my photography. I absolutely love taking photos and whenever I travel, I take my camera with me. In my collection you will find photos I took on my solo treks in Quebec, Iceland, Norway, Scotland or Spain, but also macro photography of natural objects - all dived by season.
Click the image below to see which pictures you love the most!
I hope you could find a nice Christmas gift for your outdoorsy loved one that doesn't break a bank.
Those low-cost Christmas gift ideas are sure to bring smiles on the recipients' faces!
Do you have any other ideas on your mind? Would you love to get something off the list? Share below!
You might also enjoy reading:
Did you like the article?
Share it with your friends and pin for later!