My 5 Luxury Hiking Items I Never Hike Without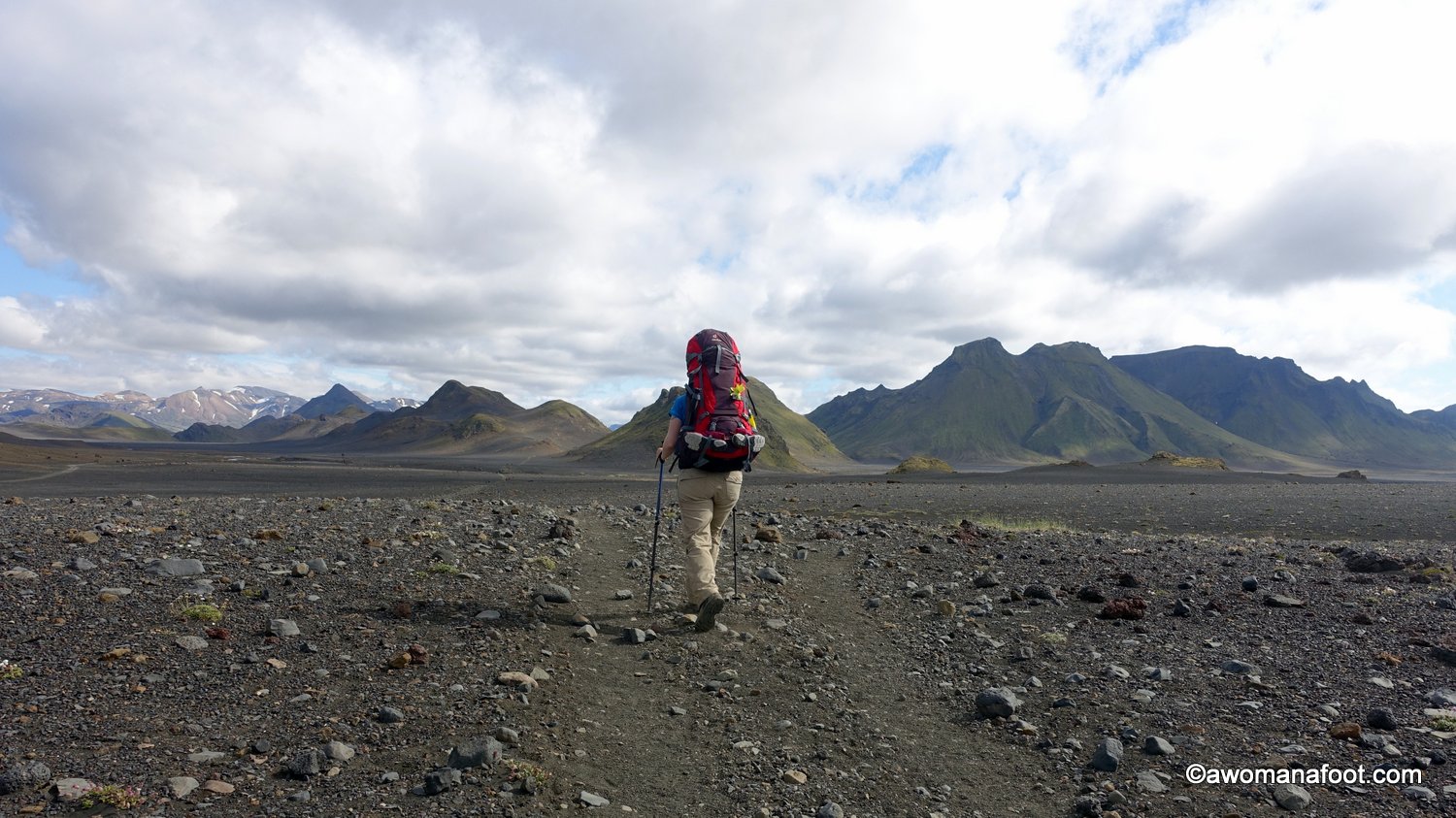 This post, in addition to awesome tips and info, contains affiliate links for your convenience. It means, that if you click and buy something I receive a tiny commission at no extra cost to you. Thank you for your support!

From all the pieces of gear that are not necessary to survive, I have five that I never hike without. They are the items that are useful, add comfort or safety. I could go and hike without them but I choose to pack them into my backpack. I guess you could call them my luxury items :)
1. My camera – Sony rx100 m3
It's almost difficult for me to write about my camera as not a necessity, as for me it is. I love taking photos and can't imagine not being able to do that. When I was running low on batteries during my hiking trip in Quebec, I felt horrible that I had to constantly think which moment was worth turning the camera on and which one wasn't.
I know that there are people who prefer to hike and to be in the moment – without taking photos and just experiencing the surrounding beauty. I'm not like that – I've always loved taking photos. It's actually a way for me to deal with whatever I experience.
I chose camera that is compact but high-quality. My phone's camera does not have enough options and the Sony rx100 m3 is just perfect for my needs. If you are interested – read my full review of this little gem.
Edit: A while ago I updated to
Sony Alpha a6300
. It's not a compact anymore but I still choose to take it with me, as taking photos is such an important part of my experience.
2. Kindle
Kindle obviously is not a must-have for a hike but I find it awesome to have with me. I don't take it for short day hikes but it's always in my backpack during long-term treks.
Reading in the evenings is one of my favorite parts of hiking. Snuggled in my warm sleeping bag, all fed and changed into my sleeping clothes, I relax with a book. I read until I'm just ready to turn off my headlamp and go to sleep.
Reading books is not the only reason why I take kindle with me. As I try to minimize the weight of my backpack, I don't take printed guidebooks with me or paper copies of documents.
I have it all on my kindle – destination guidebook, insurance, bus schedules and so on. I sometimes copy important information – trail descriptions, advice from blogs etc. and make it into a pdf file to have on me at all times.
3. Power-bank
It goes with my love for camera but not only. I like the help of my phone for communication and GPS. I use ViewRanger which is amazing with detailed maps of a particular area and a great companion to an actual paper map.
But it drinks power like crazy. Nowadays a phone is a must-have gear but going for a few days out of any source of recharging options can drain the battery completely – even without using apps like the ViewRanger.
This summer I had a power-bank with me but only about 5000 m Ah which is only about 1,5 times charge of my phone. When I was hiking in Iceland, there was a fee for charging a power-bank – and the price was the same no matter the size. That's why I upgraded to a big, 20000 mAh power-bank for my upcoming trip. It's heavy but I have to be able to use my ViewRanger every day as there might be problems with good maps for the E-4 trail on Crete.
4. Small, packable day backpack
Taking your big backpack everywhere you go is not always the best idea. We also often go by planes or buses to the trail heads. This tiny little pack is perfect to grab as a carry on if you check in your big bag or to go somewhere around your campsite.
When I was hiking on the Isle of Skye, I left my big stuff on the campsite and just went with the small one for a day hike up the Old Man of Storr.
This is obviously not necessary – but very useful piece of gear. It folds down into its own pocket and can be stuffed into your backpack.
This one goes with my love for photography, of course. But I could go with just my camera - and I did last summer as I lost my previous tripod and didn't buy a new one. I carried a selfie stick which was useful but not as good as a tripod.
I got a new tripod - a small, bendy kind of table tripod. It's small enough to carry in the side pocket of my backpack. It's perfect to place on a rock, small wall or ground. It's also perfect to use as a selfie stick to lengthen my arm.
Take a look at some other fantastic gear I use:
Can't see anything? Try refreshing the page!
What are your "luxury" items when you hike?
What things are not necessary and yet always find their way to your backpack?
You might also enjoy reading:
Did you like the article?
Share it with the world and pin for later!